The California drought has taught us many things. 1) We need to use less water in our homes 2) More natural disasters occur when our land is too dry 3) Less rainfall is good for our oceans? Yes, this is true. Rainfall has actually polluted the waters along the San Diego coast in the past due to the large amount of toxins that the water picks up along the way. So, less rainfall=less polluted waters.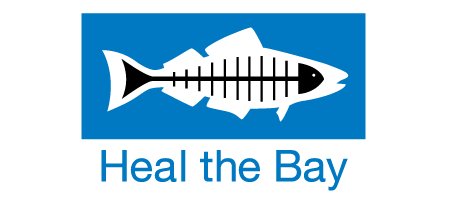 According to the environmental group Heal The Bay, which assesses water quality for Southern California beaches and assigns them grades, 96% of the area's 72 beaches are pretty healthy. That means that out of an A-F grade, they received either an A or a B. Their health ratings have increased 2% in the past 5 years, partially due to a program that plants water cleansing plants in creeks to filter water going to the ocean.
The areas that were rated among the cleanest in San Diego County included San Elijo State Beach and Cardiff State Beach in Encinitas, Ocean Beach Pier, Point Loma Lighthouse and Silver Strand in Coronado.
However, the areas that proved to have the worst water quality were Cottonwood Creek Outlet at Moonlight Beach in Encinitas, Seascape Surf Beach Park in Solana Beach, San Diego River Dog Beach in Ocean Beach, the pier and Cortez Avenue at Imperial Beach, the mouth of the Tijuana River, and beaches at Border Field State Park.
Sarah Sikich, who is vice president of Heal the Bay, says, "In a time of severe drought, it's madness to send billions of gallons of runoff to pollute the sea when we could be capturing and cleansing that water for daily use. The rains will return, and when they do we need to capture this valuable resource to maximize our local water supplies and keep polluted water out of our ocean."
We need to do so much more to help our environment and prevent runoff from polluting our oceans. To check out more about how you can help, visit healthebay.org. Also check out Filtercon Technologies for our water filtering products to make sure that you aren't drinking dirty city water (www.filtercon.com).
Source:
Moonlight: Swami's Beaches Score Low on Water Health. Encinitas Patch. June 18th, 2015. http://patch.com/california/encinitas/moonlight-swamis-beaches-score-low-water-health-0
Images:
healthebay.org
tahoe.ca.gov